Meet the animals of Jim Corbett
Jim Corbett National Park is one of the most preferred tourist destinations among the people as the place is rich in flora and fauna. Also, because it is the second largest Tiger reserve in the country after Sunderbans. The park was incepted in the year 1936 and was then known as Hailey National Park. The entire is spread in over 500 sq. kms. The whole area is full of river belt, hills, marshy depressions, large lake, and grasslands. Jim Corbett National Park is one of those rare national tiger reserves where night stay is allowed. One can enjoy wildlife evening, and roam around in lap of nature park on an Elephant back or an open jeep. Apart from tigers, one will find, leopards, wild elephants, and crocodiles. So, for the wildlife buffs, this is indeed the most sought-after place as many film shootings too have taken place here. It is located in the Nainital District of Uttarakhand. The nearest city to the national park is Ramnagar, Kotdwar. The temperature remains temperate all throughout the year. In winters, the temperature goes as low as 4-5 degrees while in summer, the temperature is shade over 30 degrees at max. Most morning at Jim Corbet are foggy.
Book your safari and tour packages online
Find out more
Bewildered by the cathedral-like arches of ancient saal trees, or watching fish-eating gharial crocodiles and the beautiful birds in Dhikala are all underlined by the vistas of the Kumaon Hills, which fables Jim Corbett as the first national park in India when thought to an experience the wilderness of a forest. Corbett National Park is also called the Land of Roar because of its most famous royal tigers, the park's major attraction. It conquers India's rich tiger's population of over 200 across its entire range. Besides tigers, large families of elephants are quite famous in the park and an ideal place for bird lovers. It comprises an astounding 550 species of residents and migratory birds in numbers.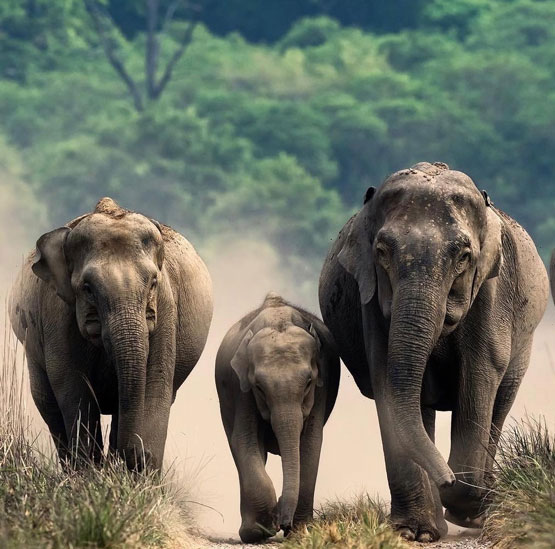 Dhikala Tour with 2 Jeep Safari
The famous lines of Jim Corbett, who penned it in one of his books saying, "There are events in one's life which, no matter how remote, never fade from memory". If you want your tour filled with mystery and excitement, don't wait for anything else; start your adventure right from the Corbett National Park.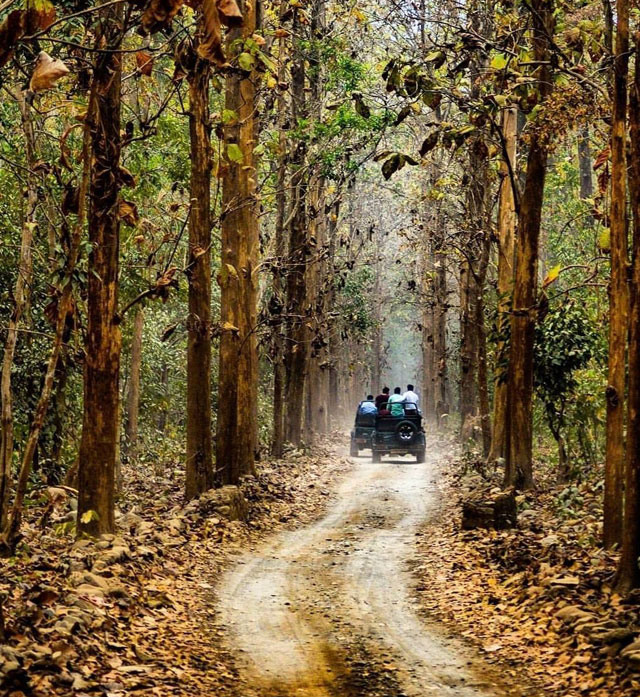 Dhikala Tour With 4 Jeep Safari
We are often fond of watching tigers on Discovery Channels at our home with a cup of tea. But have you ever thought of confronting the aggressive tigers in deep and deep jungles? The thought may scare many of us. But for the wildlife junkies, it gives the maximum excitement to sight a tiger roaming near them.
History of Jim Corbett
As already discussed, it was named as Haley National Park when founded way back in 1936. Willliam Malcom Hailey was the governor of the united province the and it was after him that it was named as Hailey National Park. In the decade of the 50s, it was known as Ramganga. Later the name was changed to Jim Corbett who was a British writer and sportsperson.
Jim Corbett is also one of the oldest tiger reserves in the country. It has been ever expanding and in 1991, a buffer zone was added and post that, it became one of the largest wild life sanctuaries in India. Animal killing is strictly prohibited here since 1930s as not just the tigers, but tourists are not even allowed to hunt down birds, reptiles, or any mammals for that matter.
How to Reach
There are many ways to travel to Jim Corbett as all the means of reaching there have been discussed below:.
By Road – The way to Jim Corbett by road from Delhi is via Noida, Kashipur, and then finally Ramnagar. It takes 7-8 hours from Delhi to reach Corbett national park from Delhi via road.
By Train – Ramnagar is the closest railway station and is well connected to some of the major places like Delhi, Varanasi, Haridwar, and Lucknow. However, people travelling from other parts of India, will have to first come to Delhi and then take a connecting train to Ramnagar.
By Bus – Again Ramnagar is the popular destination as buses from places like Delhi, Haridwar, Dehradun and other places. One can take a bus to Ramnagar and from there it's quite easy to reach the camping site of Corbett National Park.
By Air – This in a way is not an idea way to get here. However, there's a daily flight fron Delhi to Pantnagar and from there the approx distance to Jim Corbett National Park is 80 odd kilometres. One can take a cab and reach there in around two hours.
Latest News & Blog - Jim Corbett National Park